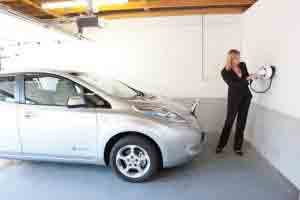 Wakefield Electric has revolutionized the home car charging station installation process
Do you have an electric car or are you thinking about purchasing one? If your answer is yes to either one of our question, Wakefield Electric has amazing news for you on how you can save time and money with a home car charging stations!
Modern technology keeps changing rapidly every day so we at Wakefield Electric believe in being up to date with these beneficial changes and how to benefit our valuable customers from these changes. A home car charging stations is one of the newest additions to the growing changes in technology. We are certified professionals who are fully equipped and has years of experience in the installation of car's charging stations at very affordable price that will suit your pocket. We have earned hundreds of satisfied customers. This car charging station installation process just take a day, our professionals can visit your home and on the same day you will have your home car charging stations ready for your eco-friendly electric vehicle.
By doing this you will be saving your time and money! How you may wonder? Well, no more long drives to find one of the very few car charging stations in your area, instead, you can re-charge your car while you are at home any time of the day or night. Use the time you're going to save on something else, like that movie your dying to see or that friend you're always too busy to visit! The installation of a home car changing stations is one fixed price, this means after we install you wouldn't have to be spending extra cash for charging your electric car anywhere else. Think about how much money you will save.
So if you are looking for a trustworthy, prompt and reliable electrician for installing your home car charging stations call and speak to one of our friendly staff or come in to one of our locations, located close to you and check us out today!