Discover How Wakefield Electric Can help protect your home from tragedy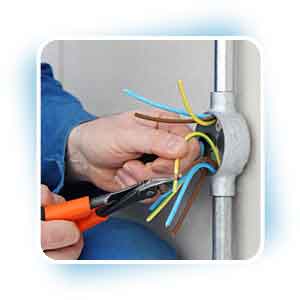 Aluminum wiring has been around for over hundreds of years. It is lighter, cheaper, and most importantly, much more dangerous than copper electrical wiring. Aluminum wiring has been known to be the cause of countless fires which have devastated countless families. The New York Times wrote a very informative article on the dangers of aluminum wiring. Every homeowner needs to read this article.
Aluminum Wiring Specialists in Orange County
If you have aluminum wiring in your home (and you most likely do if your home was built over 50 years ago) than it is very important to get the house looked at. Wakefield Electric can come to your home and safely install a copper pig tail. This is a method used to ensure the safety of your family and loved ones.
In the before picture… We have a unsecured electrical box with Romex's injuring into the box without proper connectors. In the after picture… We have a secured electrical box connected to a 2×4 brace.

Take a look at some of these pictures that demonstrate the work we've done with aluminum wiring: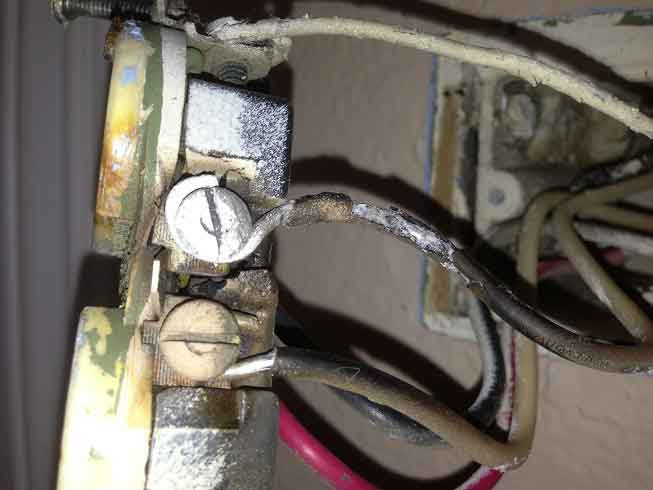 In the above picture, connections got loosened due to expansion and contraction of aluminum wiring. As you can see, these blown out wires can happen very quickly and unexpectedly. Waiting for a disaster is the worst thing that you can do. Call Wakefield Electric, a professional who has done electrical wiring in Orange County for over 20 years. Call today: (714) 883-5064
Our Orange County Electrical Wiring Service and Repairs Include:
electrical wiring repair
electrical wiring installation
electric wiring repair
electric wiring installation
copper wiring repair
copper wiring installation
aluminum wiring repair
aluminum wiring installation
aluminum wiring upgrade
commercial wiring installation
commercial wiring repair
commercial electrical wiring
residential wiring repair
residential wiring installation
residential electrical wiring