Click Play to find out why Jason Wakefield is Anaheim's #1 Electrician!


Jason D. Wakefield Electric has already been providing services to Anaheim for more than 4 decades! Our business runs in several different industries and can deal with any job you toss at us. We are among the few electrical contractors in Anaheim that provide awesome customer service, a premium measure of work, and cost effective prices all in 1. When you decide to choose Wakefield Electric's contractors you are deciding to work with years of skill, unequaled work values, and a smile which will certainly cheer up your day. Our existing and past customers love our company, and in the event that you call us, we know you will love us too. If you are thinking about trying to fix the electrical outlets on your own please make sure to call a professional first. Electricity is dangerous and should be handled by an experienced electrical company.
Meter Panel Box Upgrades
Systems Design & Installation
Plant Relocation
Tenant Improvement Contractors
Lighting Repair
Electrical Repairs
Electric Repair
General Electric Repair
Residential Electrical Wiring
Electrical Repair
General Electric Repair Service
Electrical Installation
Home Electrical Repairs
electrical repair service
general electric repair
electrical repair services
electric repair company
electric repair service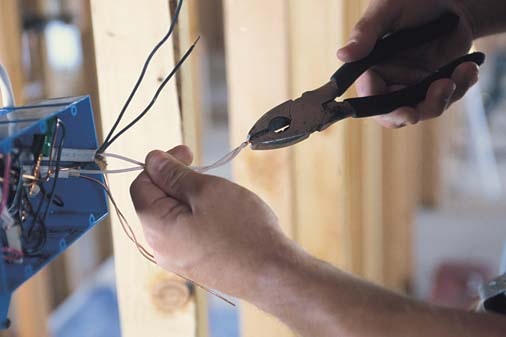 Residential Electrician in Anaheim
Energy went out in your property? Got a horrible outlet which sparks every time you try to plug something in? These outlets are very dangerous and should be dealt with immediately! We can help, simply give us a call at (714) 883-5064.
Currently, our greatest marketing technique has been through good old fashioned word of mouth. Our team have depended on our clients to spread the word for the last 40 years and they have not ever let our company down. Need more evidence?? Just visit our reviews which are found through out the web. An easy google query will reveal to you just how much Anaheim loves Wakefield Electric.
Discovering a straightforward electrical contractor in Anaheim is going to certainly leave you in a state of disappointment along with a substantial headache. Fortunately for you is that you no longer must seek an Anaheim electrician that will be sincere with you about fees, honest regarding foreseeable troubles, and will never attempt to sell you things which you absolutely do not require. When we visit your property, our target is to assist you, the client.
Commercial Electrician in Anaheim
If your place of business has recently been plagued by fault panels as well as sparking electrical outlets than it is actually essential that you call us. Electric powered problems can be very unsafe and you do not want any one of your staff members getting injured while at work. Call us quickly in order to find out how our company can help you in protecting your establishment.
Need a few additional good reasons to work with Wakefield Electric?
Our company guarantees our job. Easy as this! If our company does work for you we can promise your total satisfaction. There is absolutely no electrician Anaheim can offer you that can honestly say that. This company was started by my father and turned over to myself, Jason D. Wakefield. Give us a call right now to establish a scheduled appointment!
We are also known for our Santa Ana electrician work if you live in the area we can help.